This patient travelled to HDC Hair Transplant clinic in Cyprus from Israel. He wanted to cover his frontal baldness. HDC Medical Team transplanted 3200 FUE grafts to cover this area. The physician responsible for this patient was Dr Christina Vrionidou.
In this result we emphasize the fact that the donor was treated in a way to leave minimum scaring as you can see photos of immediately after and 4 days later with fast recovery.
The way that he grafts have been harvested was such that their extraction was distributed evenly over the donor area and without using big punch and without going too deep.
We consider that a good result is not only to have growth but to have natural growing hair and without damage of the donor.
Before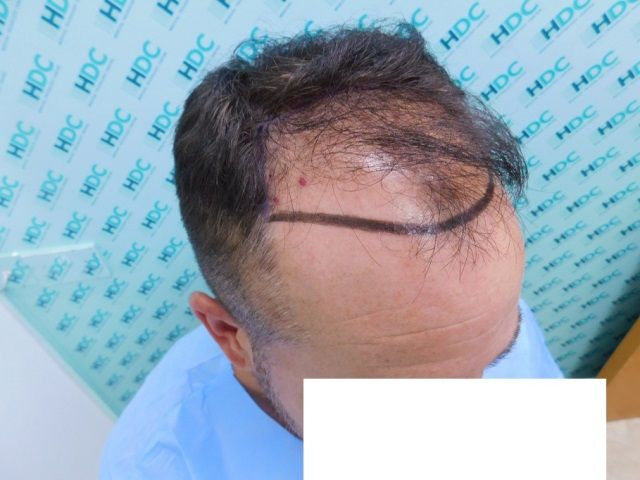 Immediately after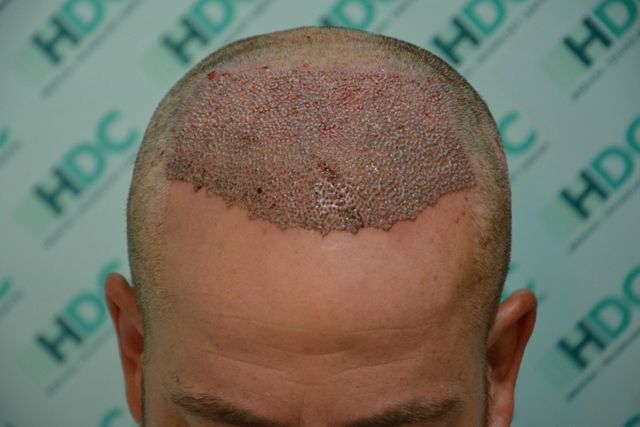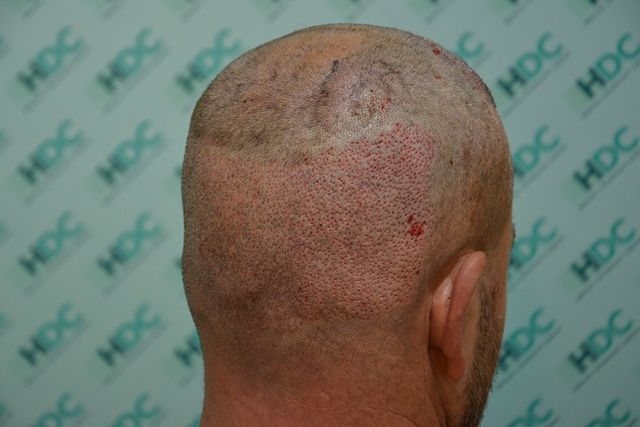 4 days after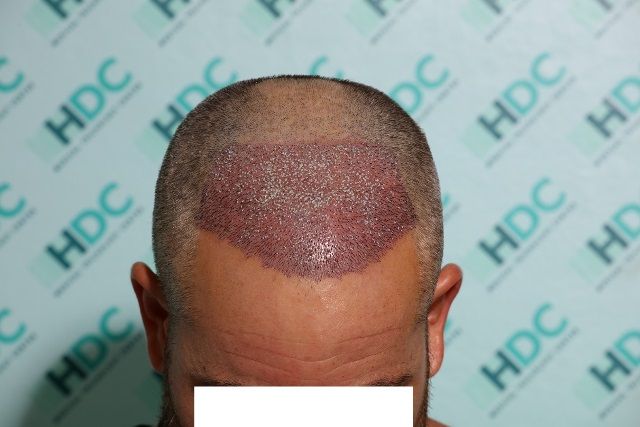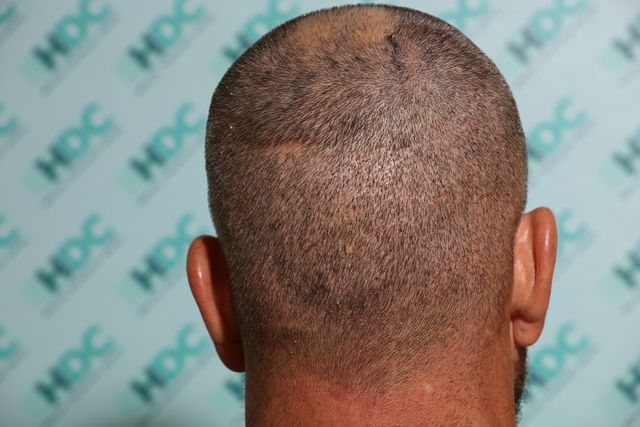 7 Months after