Hello everyone,
We're thrilled to share the outcome of our 37-year-old patient who had undergone a Follicular Unit Extraction (FUE) hair transplant procedure performed by Dr Bonaros at our clinic located in Glasgow.
The procedure involved the transplantation of 2003 grafts, corresponding to a total of 3930 hairs, facilitating the successful restoration of our patient's receding hairline.
The grafts were extracted using a 0.85 mm motorized punch and implanted using sharp Implanter Pens, ensuring precision and efficiency.
Graft breakdown: 1-Hair FUs: 514 grafts -- 514 hairs 2- Hair FUs: 1069 grafts -- 2138 hairs 3-Hair FUs: 402 grafts -- 1206 hairs 4-Hair FUs: 18 grafts -- 72 hairs
2003 grafts - 3930 Hairs
Hairs/Grafts Ratio: 1.96​
We have included several images below, showcasing the patient's hair before, immediately after, and twelve months after the procedure.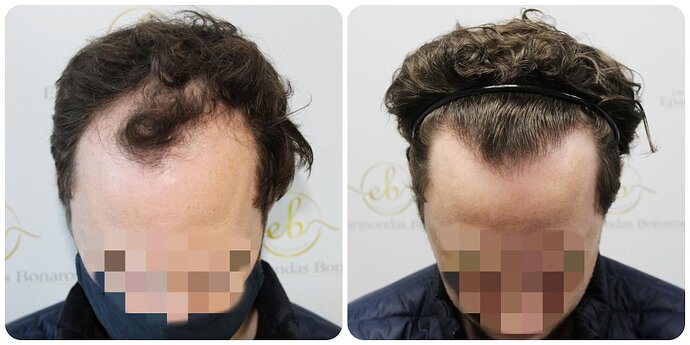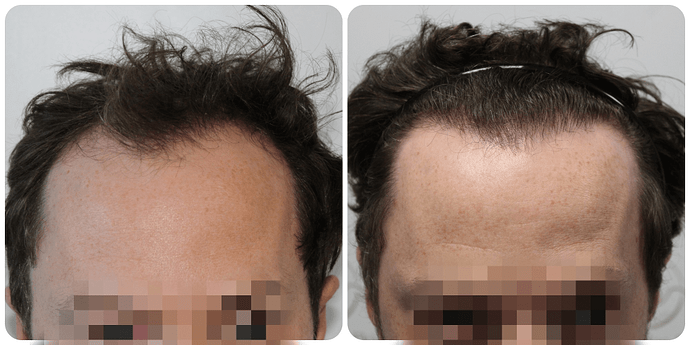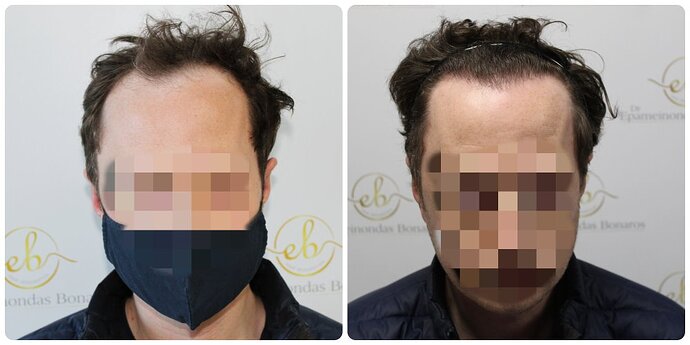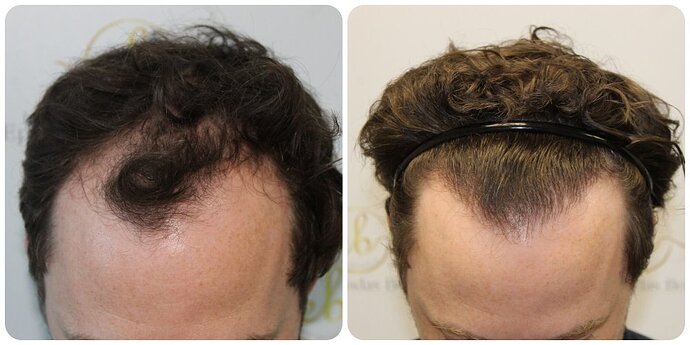 In addition to the transplant, our patient was recommended to take oral finasteride with a view to stabilizing his hair loss and possibly achieving some regrowth. We are pleased to report that after one year, the results on the crown were very encouraging.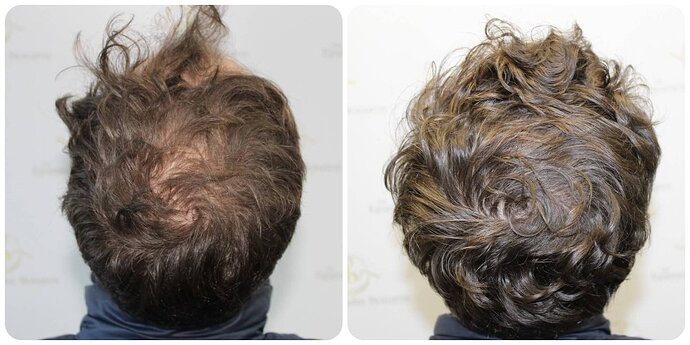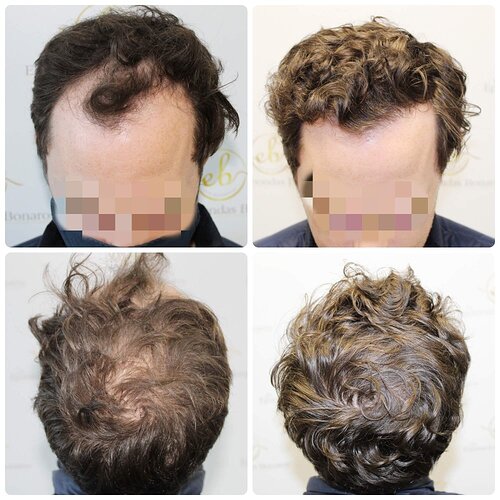 Below are a series of timeline photos showcasing the patient's hair transplant journey. These photos include images captured before the procedure, immediately after, as well as at 7 days, 3 months, and 1-year post-procedure.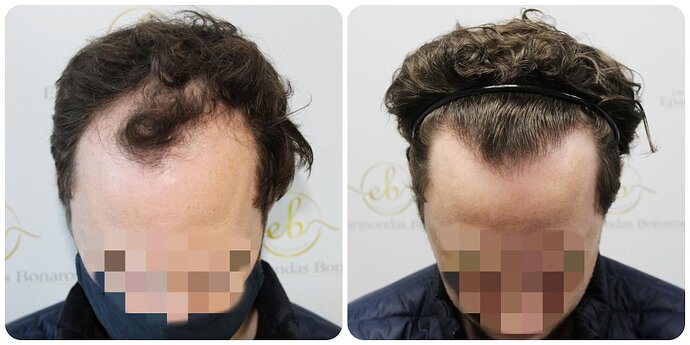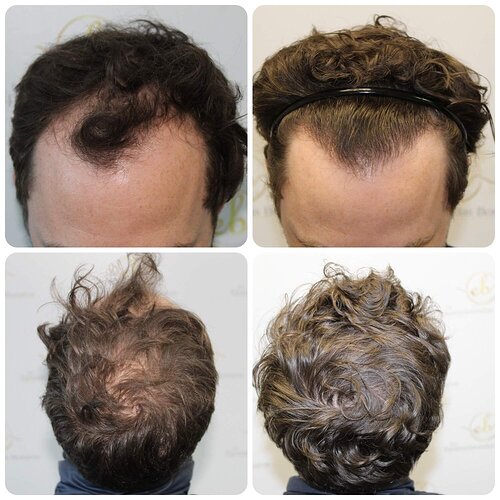 If you have any questions or would like more information about our clinic and the FUE hair transplant procedure, please feel free to ask. We're here to help!