The patient received an FUE hair transplant. We concentrated on creating a new hairline with good density covering the frontal third of the scalp and then a lighter covering towards the crown.
Here you can see the patient at 9 months post operative.
Before surgery.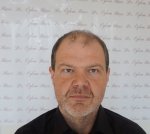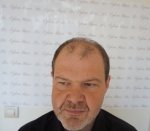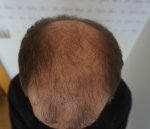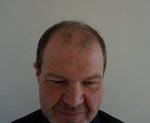 Hair transplant pattern designed.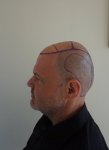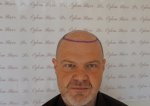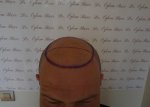 Immediately post op surgery.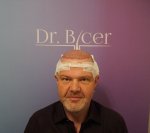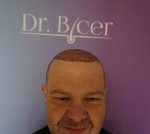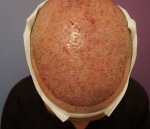 9 months after surgery.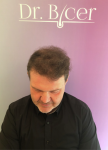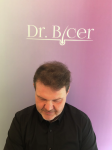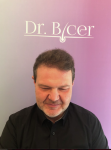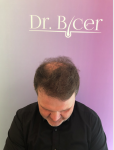 Here you can read the patients story. - Chevalier Hair Transplant story