FUSE Hair Transplant Result by Dr. Arvind Poswal (Dr. A's Clinic)
A229- underwent total no. of 4089 FUSE/fue grafts- 09 months update
(Head= 2119 + Beard= 1970 grafts).
**Comparison pictures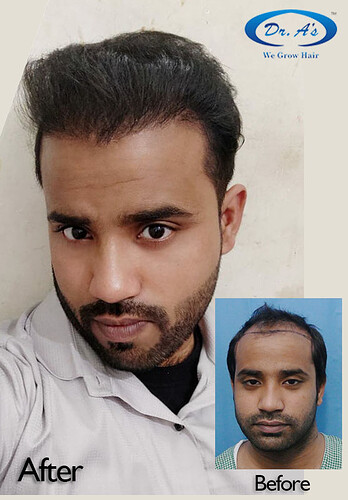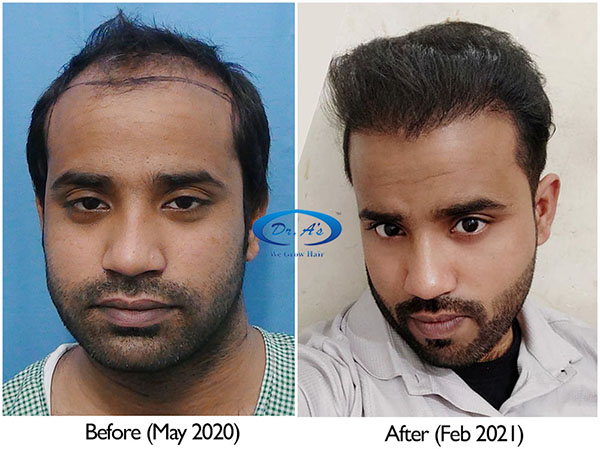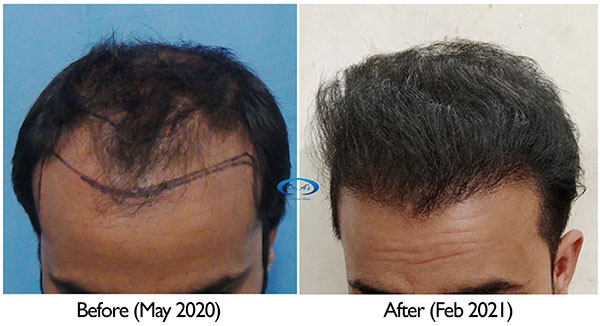 Beard grafts were also extracted for transplant to the scalp.
There is no visible scarring in the beard donor areas and the patient is happy with the healing and growth of the transplanted hair.
We expect further improvement in density (of recipient scalp area) in the next 3-4 months.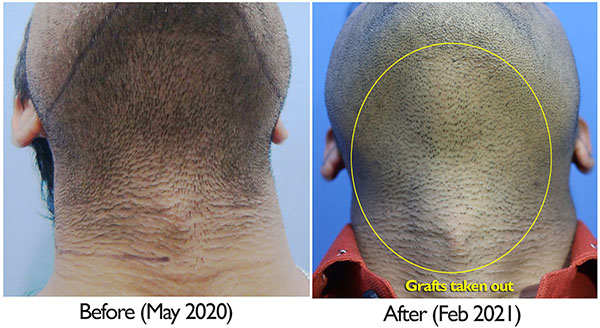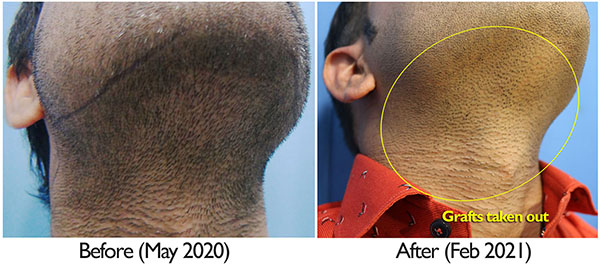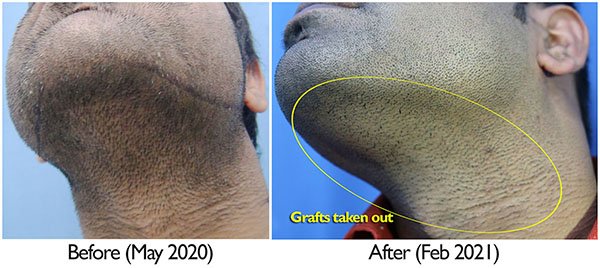 **