This is a classic case of a 24-year-old patient who wanted to restore his front hairline recession.
HDC Medical Team transplanted 2800 grafts to restore this area. It may look like a simple hair restoration, but the challenge is to transplant enough grafts so that the transplanted hair will blend with the existing terminal hair behind the transplanted area. The hairline must be designed at the right height, keep appropriate temples, place the hair in the correct direction, and create a natural hairline so that the result will be natural and will suit the image of the patient, according to his personality and age. Patients need to understand the importance of the Art factor in hair Restoration. HDC can safeguard the correct design and naturality of the result due to our long experience and after learning from our mistakes.
Additionally, you can see the clean and proper work in the post operation photo of the recipient area, and the pattern of the correct allocation of the extracted grafts from the donor area, so that it will heal fast without visible scarring or noticeable loss of hair volume.
Before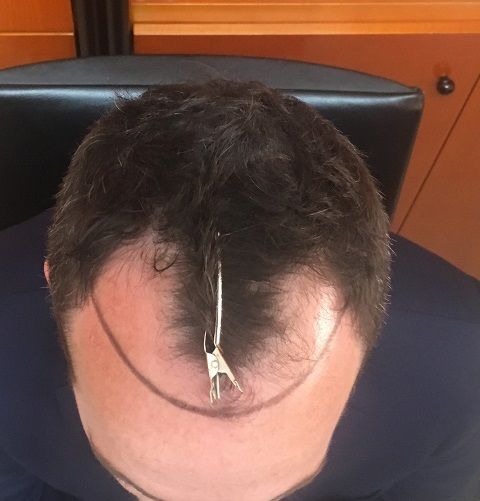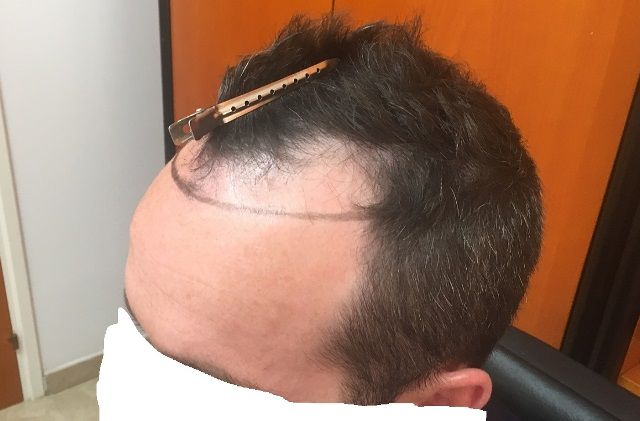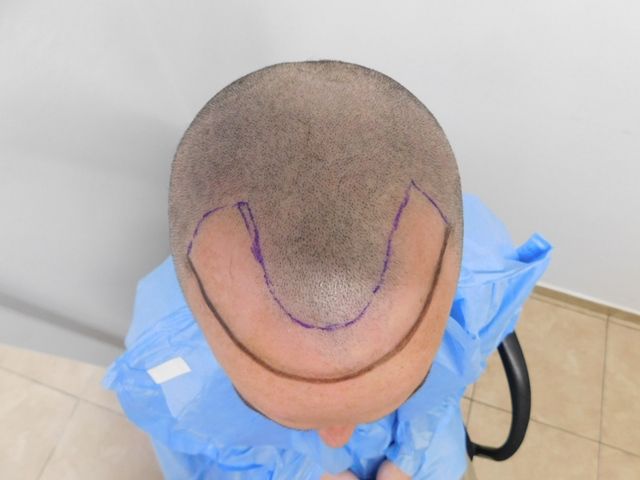 Immediately After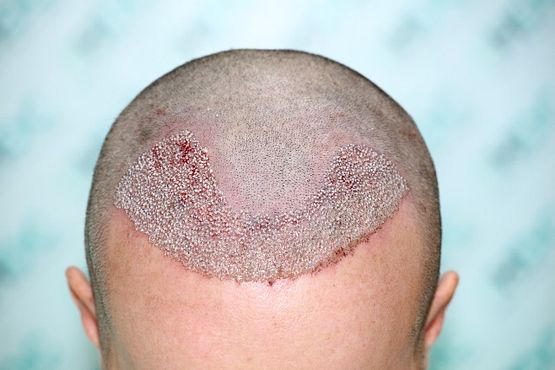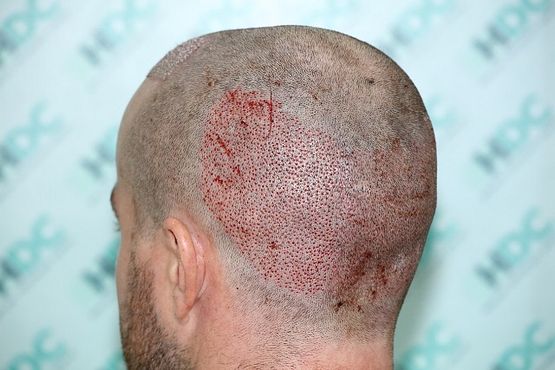 2 Months After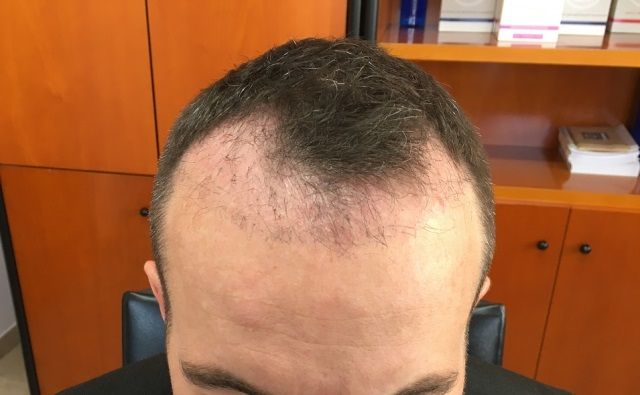 8 Months After