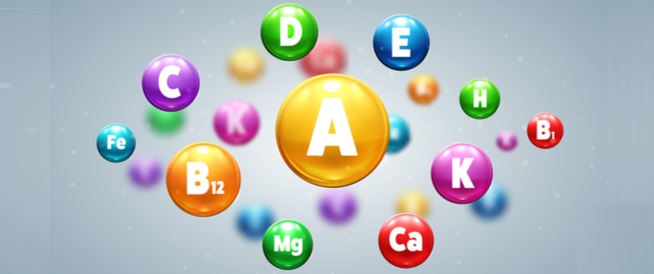 Which Vitamins Should You Take After Hair Transplantation?
You may be wondering what you need to do to get great results after your first hair transplant procedure. In addition to following the aftercare instructions outlined by your surgeons, you should make sure your hair is getting the nourishment it needs. Believe it or not, diet plays a very important role in the final results of your hair transplant procedure.
You are what you eat. It should not be a surprise that your newly planted hair follicles are affected by what you consume. An unbalanced diet can inhibit the growth of transplanted hair, which your surgeon has worked on for hours to provide you with a better hairline.
Researchers found that a diet lacking in essential elements (minerals, vitamins, proteins, and fatty acids) can cause dysfunction that leads to more permanent or temporary hair loss due to the disruption of the normal hair cycle and the inability of follicles to produce new. hair.
Also, as you know, there is a "Shock Hair Loss" phase that occurs in the first two months after hair transplantation. A nutritious diet is known to reduce (sometimes prevent) this 'surgical shock'. A diet with iron and zinc, which are especially necessary for the production of healthy hair follicles.
Now let's go into all the details about the diet you need to follow in order to get the optimal results you want from your hair transplant operation.
The most important part of your diet is water. You may already know this, but water is the essence of life. So be sure to consume at least 8 glasses of water a day to keep your hair healthy, regulate your blood pressure and balance your life, and reduce and eliminate hair loss due to dry scalp.
B complex vitamins
Like B7 (Biotin) and B12. B-Complex vitamins play a fundamental role in hair structure and growth. It also ensures optimal protein and fat metabolism and helps clotting during the wound healing process. After a hair transplant, doctors believe that a patient should consume B-complex vitamin supplements to reach the levels they need.
Some foods rich in B complex vitamins are: chicken, meat, banana, avocado, brown rice, nuts, and eggs.
Zinc
Since zinc deficiency can cause serious hair loss, it is important to have zinc in your diet after your hair transplant surgery. It plays a major role in tissue repair as it helps in collagen production, cell proliferation, maintenance of hormone levels, protein synthesis, and absorption of vitamins and other minerals.
Some foods rich in zinc are: Oysters, Beef, Cashew, Spinach, and pumpkin seeds.
Iron
Like zinc deficiency, iron deficiency can also cause hair loss. It strengthens the hair texture and increases the oxygen and nutrient flow to the hair follicles and scalp to achieve better results. In addition, iron strengthens immunity, which is necessary in the recovery phase after hair transplantation surgery.
Some foods rich in iron include: spinach, beef, beans, oysters, and beef liver.
Vitamin E
Vitamin E is an antioxidant by its nature. It helps accelerate the healing of damaged skin and prevents the scars from becoming permanent. It is recommended to use Vitamin E oil on your donor and recipient area to soften and improve tissue quality after your wound has healed, as well as repairing damaged hair follicles.
Some foods rich in
Vitamin E include: almonds, spinach, avocados, sunflower seeds and olive oil.
C vitamin
Acting as an antioxidant, it accelerates healing and helps the production of collagen and elastin. Vitamin C also fights oxidative stress that causes hair graying and hair loss.
Some foods rich in
Vitamin C include: peppers, kale, kiwi, broccoli, strawberries, and citrus fruits.
Vitamin A
All cells need vitamin A to grow. Including cells of hair follicles. It also helps in the production of sebum, an oily substance that moisturizes the scalp and keeps the hair healthy. Deficiency in Vitamin A leads to hair loss, dry and itchy scalp (itchy scalp is a side effect you may experience after a hair transplant).
Some foods rich in Vitamin A include: carrots, sweet potatoes, beef liver, kale, spinach, and winter squash.
Two more points to be aware of are the cholesterol level and blood supply to the hair.
You should reduce fat in your diet, which lowers LDT and raises HDT cholesterol. With balanced cholesterol levels, recovery becomes faster and better, and it also allows you to achieve good hair growth after hair transplant surgery.
If you smoke, try to reduce it as much as you can. Compared to nonsmokers, blood flow is completely reduced in the smoker's body, hair and scalp. In addition, the recovery period after hair transplantation is prolonged in smoking patients.